Your Past, Our Findings, and Your Journey
My Ireland heritage genealogy tours find your ancestors' exact house location from the 1700s to the late 1800s and all available records in any county in Ireland. We are an Irish family heritage business dedicated to assisting you in your Irish ancestry research, for your roots and the records of your family history in any county in Ireland. We provide you with a once in a lifetime Irish Genealogy tour experience to visit your family's original family house, and Walk in the Footsteps of your Irish Ancestors. Our family history tours and cultural tours will help you in tracing your Irish roots!
Sean Quinn and the Team at My Ireland Heritage are a Government certified & approved Genealogy & Touring Company, and will personally guide you on the journey into your Irish ancestry to any County in Ireland. Book a historical tour today and visit genealogy sites. We offer tours throughout the 32 counties of Ireland, including Meath, Roscommon, Mayo, Sligo, Cork, Kildare, Tipperary, Limerick, Longford, Cavan, Wicklow, Kerry, Armagh, Clare, and Antrim.
Many companies are genealogy research only, many companies are touring companies only, we at My Ireland Family Heritage are proud to be able to encompass your research and tour together enabling us to work with you throughout the process to customize your tour with you and for you. Having selected your Ancestral Townland Experience Day Tour (Calendar Availability) why not upgrade to an extra day and learn fully the history of Ireland in our 6,000 year historical tour of County Meath. See the 5,200 year old World Unesco Site at Newgrange, The Hill of Tara, the exterior of a Famine House & graveyard (1845-50) and much more.

Not visiting Ireland anytime soon, start your personalized genealogy research process by contacting us today and we can send your research to you.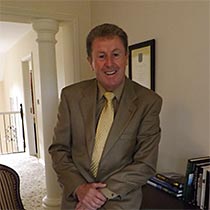 My Ireland Heritage is dedicated to assisting clients in the search for their Irish family history of past generations.
The Experts in Finding your Original 1800s Family House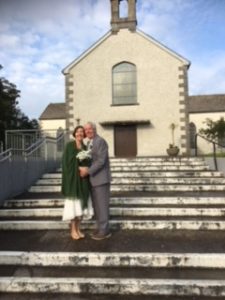 My Ireland Heritage is a family run business specializing in
Ancestral Townland experience Tours. We can also take you on day tours to see Historical sites throughout Ireland. Our tours are designed exclusively for you and we will take you to the places in Ireland which matter to you and your family in consultation with us.
We at My Ireland Family Heritage are the specialists at researching & Finding your Ancestors exact House in the 1800s and taking you to that exact spot where it once was. We will also provide you with a once in a lifetime Genealogy Tour Experience with our Government approved Failte Ireland Genealogist and Tour Guide.
As we research your project it will be our aim to find and guarantee based on substantiated historical facts most of the following items;
The Correct Ten Yards for your families original house in the Republican and Northern Ireland from 1770 to present. If Ancestors / Neighbors are still in the vicinity we will introduce you.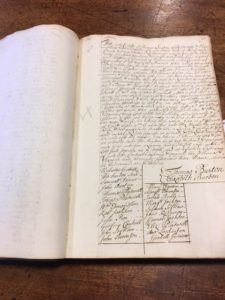 The Correct Townland where your family once lived.
The Correct Church your family actually used not just the Civil Parish identified on your records.
The Correct Graveyard for the Townland of your family.
All available findings in our full research Package Baptism/Marriage & tax rehttps://myirelandheritage.com//finding-your-correct-family-house-from-the-1600s/cords will be presented to you in our wonderful Manuscript Book.
We visit all areas of Ireland prior to your visit and will communicate with all family members available in Ireland to make this a once in a lifetime experience for you.
Our promise to you is built on sincerity. We will only work with facts gathered in our full research standing over each project from start to finish and if you're Ancestors or their home cannot be found we will inform you at the initial preliminary stage.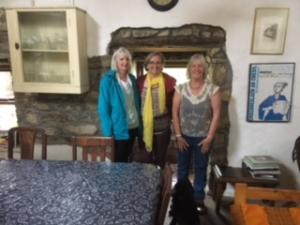 We execute Quality Tours rather than quantity and have limited availability. Our Genealogist/Government-approved Guide Seán or Ian will be with you throughout the process making this a most enjoyable
home-coming for you to Ireland. We can also take you too the places that matter customizing your Genealogy townland experience with a day Tour to such areas as Wicklow or our Fantastic 6,000 year Historic Meath Tour
Our researchers search over 40 million Irish local and national records including Marriage Records, Burial/Death Records, Census Records, Gravestone Inscriptions, Military Records and even Passenger Lists. Many records in our extensive database are not online.
If you have tried to find your origins through any of the many online genealogy sites, you will have discovered the difficulty of overcoming the many obstacles in Irish history. Prior to 1864 some Irish records are either forever lost or very difficult to find as a result of natural disasters and our Civil war.
Working as a team with you to create memories that you can treasure for you and your family for the rest of your life, My Ireland family Heritage is your key to unlocking the door to your families past. If you'd like to talk to us and find out more, contact us now and find out how we can open the doors to your past.