---

Fermanagh Genealogy Tours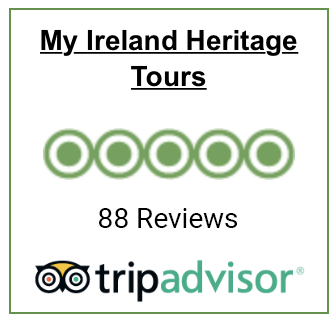 Fermanagh Genealogy Tours
County Fermanagh is one of the six historic counties of Northern Ireland and also one of the thirty-two traditional counties of Ireland. The county covers an area of 1,691 km² (653 sq mi) and has a population of approximately 61,805. Enniskillen is the county town and largest in both size and population. Fermanagh is within the historic province of Ulster.
Fermanagh was a stronghold of the Maguire clan and Donn Carrach Maguire (died 1302) was the first of the chiefs of the Maguire dynasty. However, on the confiscation of lands Fermanagh was divided in similar manner to the other five counties among Scottish and English undertakers and native Irish. Chief families to benefit under the new settlement were the families of Cole, Blennerhasset, Butler, Hume, and Dunbar.
Fermanagh was made into a county by statute of Elizabeth I, but it was not until the time of the Plantation of Ulster that it was finally brought under civil government.
Family Dynasties 1500-1600 AD
• Irish – Maguire, O'Neill, McMahon
• Norman- None
• Scottish -None
• Viking – None
County Fermanagh – Things to do and may be possible to include within your Ancestral Townland Experience Tour
• Florence Court
• Enniskillen Castle
• Belleek Pottery & Visitor Centre
• Castle Coole
• Railway Museum
• Sightseeing Tours
• Devenish Island
• Castle Archdale Country Park
• Lough Navar Forest Viewpoint
• Sheelin Antique Lace and Vintage Fashion