---

Fermanagh Genealogy Tours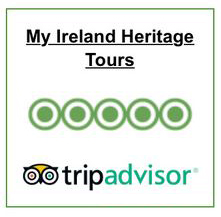 Fermanagh Genealogy Tours
My Ireland Heritage find your Ancestors and exact house location from the 1700's to the late 1800's, and all available records in Ireland. We are an Irish family business dedicated to assisting you in your Irish Genealogy research for your roots and records of your family history of past generations in Fermanagh, as well as providing you with a once in a lifetime Irish Genealogy tour experience to visit your families original family house and Walk in the Footsteps of your Irish Ancestors.
Sean and the Team at My Ireland Heritage are a Government certified & approved Genealogy & Touring Company, and will personally guide you on the journey into your Irish ancestry to any County in Ireland.
Many companies are genealogy research only, many companies are touring companies only, we at My Ireland Family Heritage are proud to be able to encompass your research and tour together enabling us to work with you throughout the process to customize your tour with you and for you. To achieve a full genealogy tour experience consider adding one of our one-day historical tours.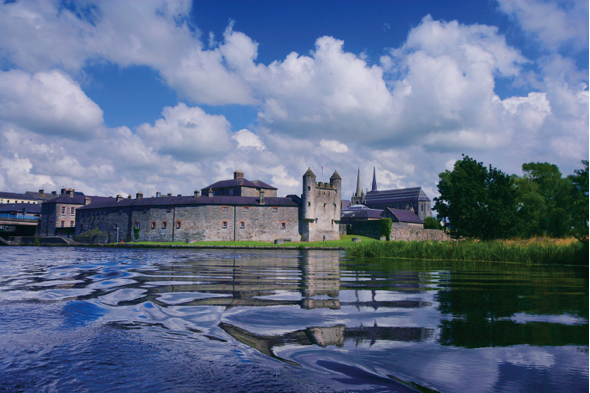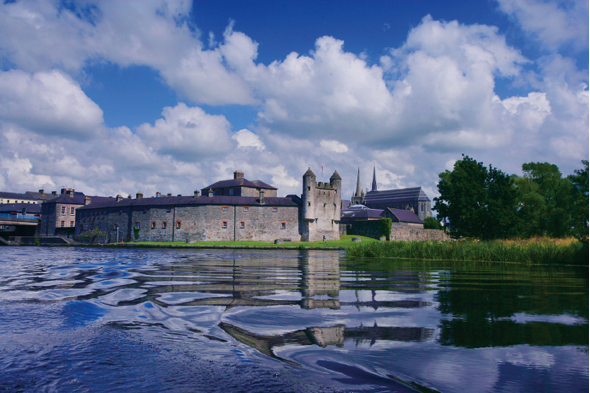 Finding the Correct Church
Having found the Townland we must now find not just the Civil Parish identified on your records but the correct Church. On your records you may see a Civil Parish this most likely is not the Church your Family used for Marriage/Baptisms and weekly use.
An Example
As an example take County Meath there are 146 Civil Parishes in County Meath. Your Families Church may be Culmullin it is bordered by 7 different Parishes but it is also in the Parish of Dunshaughlin. Your records may say Parish of Dunshaughlin but your Ancestors Parish and church they used for important events is actually 10 Miles away at Cullmullin. To Compound the issue there are 5 Baronies in Meath with the word Rath and 47 Townlands with the word Rath included. 
Finding the correct Graveyard
Finding the correct Graveyard for your family for the Townland. Again an example a Parish like Dunshaughlin may have 10 Graveyards in Fact the Parish of Cullmullin above which is in the Civil Parish off Dunshaughlin has 3 Graveyards alone one for 1700 one for 1800s and a Modern graveyard.
Again this is our responsibility to find the Correct Graveyard for your Church and your families Townland.
Finding Relatives and Neighbours of your Family
At My Ireland Heritage our Data Base allows us to find the exact Location of your Families house in the 1800s. Once we travel her on your Behalf we will know very quickly if the family are still in the vicinity. In fact even if they are not we have the knowledge to know if the neighbors who may be there for 200 years are also still in the Vicinity.
Fermanagh has 8 Baronies
Fermanagh has 23 Civil Parishes
Fermanagh has 3 Electoral Divisions
Fermanagh has 1239 Townlands
Fermanagh has 213 sub townlands
County Fermanagh is one of the six historic counties of Northern Ireland and also one of the thirty-two traditional counties of Ireland. The county covers an area of 1,691 km² (653 sq mi) and has a population of approximately 61,805. Enniskillen is the county town and largest in both size and population. Fermanagh is within the historic province of Ulster.
Fermanagh was a stronghold of the Maguire clan and Donn Carrach Maguire (died 1302) was the first of the chiefs of the Maguire dynasty. However, on the confiscation of lands Fermanagh was divided in similar manner to the other five counties among Scottish and English undertakers and native Irish. Chief families to benefit under the new settlement were the families of Cole, Blennerhasset, Butler, Hume, and Dunbar.
Fermanagh was made into a county by statute of Elizabeth I, but it was not until the time of the Plantation of Ulster that it was finally brought under civil government.
Family Dynasties 1500-1600 AD
• Irish – Maguire, O'Neill, McMahon
• Norman- None
• Scottish -None
• Viking – None
County Fermanagh – Things to do and may be possible to include within your Ancestral Townland Experience Tour
• Florence Court
• Enniskillen Castle
• Belleek Pottery & Visitor Centre
• Castle Coole
• Railway Museum
• Sightseeing Tours
• Devenish Island
• Castle Archdale Country Park
• Lough Navar Forest Viewpoint
• Sheelin Antique Lace and Vintage Fashion