Personalized Genealogy Research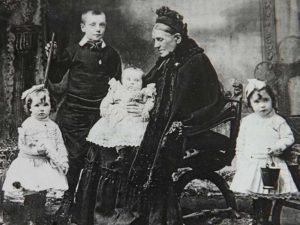 Step One of the ancestry research process is to complete your free preliminary Irish genealogy research consultation.
Genealogy research in Ireland can be difficult birth records date from 1864, when the Irish civil registration system was introduced. Until this time, a child's arrival was recorded only by baptism (or christening, according to religious denomination)
No matter how little information you have, at My Ireland Family Heritage we will approach every client's project with individual excitement to unravel the History of your family back as far as the 1700s and forward in time to the 1900s. Using all available documents including Birth, Marriage, Death, Tax records, Petty Court cases and Census records to verify all your family history.
See our Example below for the basic requirements needed by the Team at My Ireland Heritage to start the process of finding your ancestors in all Ireland and the exact house to within 10 yards in the Townland of your Irish Roots
Our ultimate aim in our comprehensive research is to find your families original Irish homestead and all relevant facts for your families Genealogy in Ireland based on the data in any of Irelands Counties North or South.
Once you have filled out your free preliminary Irish Genealogy research form we will advise you on our findings.
We can if you wish call you to also discuss cost, timelines, and all options available to you.
The My Ireland Heritage team will keep you up-to-date at every stage and may need to discuss their findings with you to move things along and put your family jigsaw together as quickly as possible.
Successful Irish Genealogy Research
We offer a variety of competitive packages to cater for your budget and specific requirements, see the Packages page. On completion of our investigations we will present our findings to you. After our call with you will have a number of choices you can make and we can customise your research or indeed your Ancestral One Day Heritage Tour.
Silver package: your Families Irish genealogy research
Silver Plus Package: your Families Irish genealogy research with exact co-ordinates of where to visit with your self drive package 
Gold Package: your families Irish genealogy research and Guided Genealogical Tour of your Original Irish Homestead and Townland Experience
Platinum Package of Irish Ancestry research and Guided Irish Genealogy Tour of your Family Townland (2 day Tour package)
Emerald Package of Irish Ancestry research and Guided Irish Genealogy Tour of your Family Townland (3 day Tour package)

EXAMPLE:
Born in Oldcastle County Meath at the start of the Great Famine in Ireland 1845 Maria Smith seen above in later years with her Grandchildren 1910. Her Baptism record seen here, as in most cases very little information is given her name Mary Smyth, approximate year 1845, parents John Smyth and Mary Stephens. No Townland Place  or Homestead of Birth was recorded.
In fact Maria is the Great, Great Grandmother of My Ireland Family Heritage CEO Seán Quinn. From that one Document the Team at My Ireland Family Heritage identified
The Original Irish Homestead to within 10 yards,
All family members and several Branches of Family were traced back to 1750AD in County Meath with relatives still seen today in this area of County Meath
The Correct Townland, Correct Church and Graveyard were identified from this one document.
On the Document the Parish District was given only Ireland's civil registration system was first set up in the 1840s, its district offices were known as Superintendent Registrar's Districts (SRDs). They had identical boundaries to Poor Law Unions (PLUs), and each was centred on a market town with a radius of up to 30 mile
My Ireland Heritage team has a 95% success rate of finding your Townland and Original Family House by using our extensive database with ability to access national archives and tax records for both the Republic of Ireland genealogy research and Northern Ireland genealogy research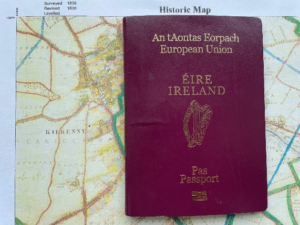 Although there is never any guarantee when it comes to genealogy, we strive to go that extra mile on your behalf. If the information is available we will find it and document it for you and future generations of your family to keep for ever.
See our Trip Adviser for some of the many brilliant finds we have made including Clients who have received Irish Citizenship and have purchased the "Old Homestead" after our findings.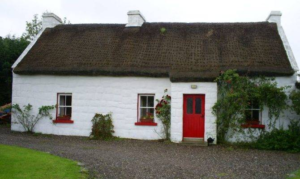 The My Ireland Heritage team will keep you up-to-date at every stage and may need to discuss their findings with you to move things along and put your family jigsaw together as quickly as possible.
Our Packages
Please see the Packages Available page for details.
---
Payments
Each Research package is exclusively tailor made to each client's requirements, therefore no set price is available until you decide your preference. However please request a free preliminary genealogy research assessment and all packages available to you can then be discussed. When booking your research full payment must be made prior to research being sent to each client.
---
STEP TWO Ancestral Townland Experience
Once your research has been Completed you now have a number of options.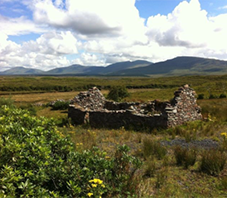 We pride ourselves in customising your Tour to your requirements and will be with you every step off the way. The Ultimate aim of the research should be that you can now make a connection. The Ultimate find is the Original Family house to within 10 yards
Prior to your Visit- The My Ireland Heritage team is dedicated to visiting your ancestral Townland (Original Family Settlement / Home) to research local archives, churches and graveyards, communicate with the parish priest and locals. Armed with this knowledge of your ancestors, a tailor made tour is created for you.
 Visit your Ancestors Townland / Graveyard / Parish Church. In most cases we can find the exact Place where your Family Lived (Consultation with a member of our Team will be necessary)
One Day Family Heritage Tour Day
  Pick-up and drop-off in Luxury vehicle  to and from your hotel for Ancestral Townland Experience Tour with our Genealogist and Failte Ireland Approved My Ireland Heritage Tour Guide.
 Visit the Original Site of your Families Home found in our research to within 10 yards. If Family have been found in Our research we will approach them on your behalf prior to your visit.
 Visit the Church of your Ancestor's Marriage/ Baptism
 Visit the Correct Graveyard for your Family  
Explore Ireland's hidden gems of the beaten track in the Locality of your Townland
 Items of interest if applicable will be included in your townland experience such as Famine Workhouses, Famine Graveyards Bronze Age settlement (2500BC), Ancient Hill Forts (500AD), early medieval Christian heritage sites, Viking sites (794AD), Norman sites such as Motte and Bailey (1169AD).
We have had many fantastic Townlands finds for our clients including the Old Ruins of Original Family Settlements from the period 1796 to 1860 AD to more recent periods, some of which can be seen on Trip Advisor and our Testimonial page.