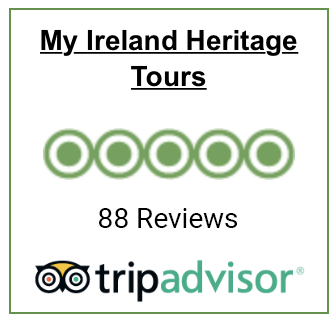 The Townland Experience
A Townland in Ireland is a geographical division of Land used in Ireland. This system is off Gaelic Origin pre dating the Norman invasion 1169 AD. A Townland can be anything from a half an acre to two thousand acres.
It is extremely important to note that most Townlands are extremely hard to find as they are not marked in Ireland and are usually defined by borders such as Rivers, Hedges or Hills.
My Ireland Family Heritage take great pride in identifying your Family Townland (Original Family Settlement / Home) and in fact can in 95% of cases identify the exact home whwere your family lived as far back as early 1800s in Ireland.
In many cases research will lead you to the County, City or Town where your Family may have lived but we pride ourselves in finding your exact location.
The Normans, despite not having a serious influence on townland names, adapted some of them for their own use, possibly seeing a similarity between the Gaelic baile and the Norman bailey, both of which meant a settlement.
·      We pride ourselves in customising your Tour to your requirements and will be with you every step off the way.
·      Driving in Ireland looking for ones Ancestors on Local roads can be both Hazardous and time consuming (most families in the 1800s were living in marginalized areas with no easy access).
·      Our preparation is done long before you arrive allowing you the satisfaction off seeing all that matters in relation to your Ancestors Heritage and having the time to enjoy the remaining part of your vacation.
·      We will find the exact home. We will find the exact Church, not just the Civil Parish, the exact Graveyard each village in Ireland will have three graveyards.
Prior to your Visit- The My Ireland Heritage team is dedicated to visiting your ancestoral townland (Original Family Settlement / Home) to research local archives, churches and graveyards, communicate with the parish priest and locals. Armed with this knowledge of your ancestors, a tailor made tour is created for you.

•  Items of interest if applicable will be included in your townland experience such as such as Famine Workhouses, Famine Graveyards Bronze Age settlement (2500BC), Ancient Hill Forts (500AD), early medieval Christian heritage sites, Viking sites (794AD), Norman sites such as Motte and Bailey (1169AD).
•  Visit your Ancestors Townland / Graveyard / Parish Church. In most cases we can find the exact Place where your Family Lived (Consultation with a member of our Team will be necessary)
We have had many fantastic Townlands finds for our clients including the Old Ruins of Original Family Settlements from the period 1796 to 1860 AD to more recent periods, some of which can be seen on Trip Adviser and our Testimonial page.
A one day family heritage tour can help you find your Townland (original family settlement/home). Our experienced guide will uncover your families past and help you experience your real Irish heritage. Take the next step in walking in the footsteps of your ancestors.These tours can be extended to additional days if you would like to uncover more of your family history. This is your experience so you can combine any of our tours with your ancestral tour.
The Republic and Northern Ireland has an extensive network of public roads connecting all parts of the country. It must be stressed that driving in Ireland is now an extremely good experience.
However it is imperative to tell you that nearly 95% of the driving for Family Townland experience is done on Local Roads which have not changed in many cases since your Ancestors emigrated.
The Road system is as follows
·      National Primary Roads are numbered from N1 to N50 (motorway sections are signed with M prefix instead of N).
·      National Secondary Roads are numbered from N51 to N99.
·      Regional Roads are numbered from R100 to R999.
·      Local Primary Roads are numbered from L1000 to L4999.
·      Local Secondary Roads & Tertiary Roads are numbered from L5000 to L8999 and are an off road experience in some cases.