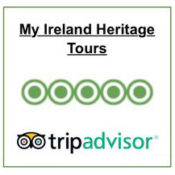 Limerick Genealogy Tours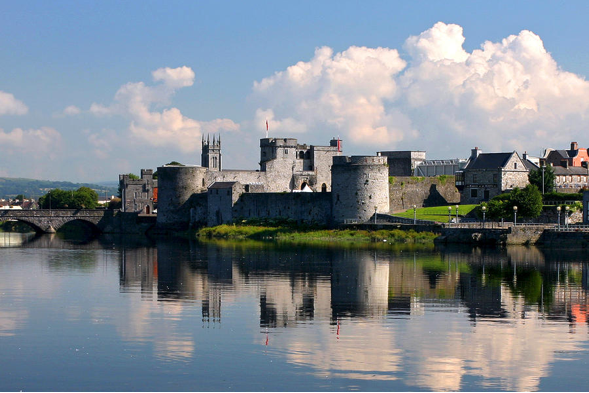 Finding the Correct Church
Having found the Townland we must now find not just the Civil Parish identified on your records but the correct Church. On your records you may see a Civil Parish this most likely is not the Church your Family used for Marriage/Baptisms and weekly use.
An Example
As an example take County Meath there are 146 Civil Parishes in County Meath. Your Families Church may be Culmullin it is bordered by 7 different Parishes but it is also in the Parish of Dunshaughlin. Your records may say Parish of Dunshaughlin but your Ancestors Parish and church they used for important events is actually 10 Miles away at Cullmullin. To Compound the issue there are 5 Baronies in Meath with the word Rath and 47 Townlands with the word Rath included. 
Finding the correct Graveyard
Finding the correct Graveyard for your family for the Townland. Again an example a Parish like Dunshaughlin may have 10 Graveyards in Fact the Parish of Cullmullin above which is in the Civil Parish off Dunshaughlin has 3 Graveyards alone one for 1700 one for 1800s and a Modern graveyard.
Again this is our responsibility to find the Correct Graveyard for your Church and your families Townland.
Finding Relatives and Neighbours of your Family
At My Ireland Heritage our Data Base allows us to find the exact Location of your Families house in the 1800s. Once we travel her on your Behalf we will know very quickly if the family are still in the vicinity. In fact even if they are not we have the knowledge to know if the neighbors who may be there for 200 years are also still in the Vicinity.
Limerick has 14 Baronies
Limerick has 129 Civil Parish
Limerick has 173 Electoral Divisions
Limerick has 1972 Townlands
Limerick has 25 sub Townlands
Limerick is located in the Mid-West Region and is also part of the province of Munster. The city lies on the River Shannon which at 222 miles long is the longest river in the British Isles, with the historic core of the city located on King's Island.
Luimneach (Gaelic) originally referred to the general area along the banks of the Shannon Estuary . The earliest settlement in the city, Inis Sibhtonn, was the original name for King's Island during the pre-Viking and Viking eras.
There are 102,161 people living in the Limerick City Metropolitan District.
The city dates from 812 which is the earliest probable settlement; Greek map-maker, Ptolemy, produced in 150 the earliest map of Ireland, showing a place called "Regia" at the same site as King's Island. History also records an important battle involving Cormac mac Airt in 221. The Normans redesigned the city in the 12th century and added much of the most notable architecture, such as King John's Castle and St Mary's Cathedral.
Family Dynasties 1500-1600 AD
•          Irish – McInerney
•          Norman- Courtenay, Burke, Fitzgerald
•          Scottish -MacSweeney
•          Viking – None
County Limerick- Things to do and may be possible to include within your Ancestral Townland Experience Tour
·      King John's Castle
·      Lough Gur Visitor Centre
·      St. Mary's Cathedral
·      Thomond Park Stadium
·      Wild Atlantic Way
·      People's Park
·      Curraghchase Forest Park
·      The Treaty Stone
·      The Cliifs of Moher
·      The Bunratty Castle