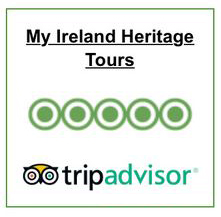 Monaghan Genealogy Tours
My Ireland Heritage find your Ancestors and exact house location from the 1700's to the late 1800's, and all available records in Ireland. We are an Irish family business dedicated to assisting you in your Irish Genealogy research for your roots and records of your family history of past generations in Monaghan, as well as providing you with a once in a lifetime Irish Genealogy tour experience to visit your families original family house and Walk in the Footsteps of your Irish Ancestors.
Sean and the Team at My Ireland Heritage are a Government certified & approved Genealogy & Touring Company, and will personally guide you on the journey into your Irish ancestry to any County in Ireland.
Many companies are genealogy research only, many companies are touring companies only, we at My Ireland Family Heritage are proud to be able to encompass your research and tour together enabling us to work with you throughout the process to customize your tour with you and for you. To achieve a full genealogy tour experience consider adding one of our one-day historical tours.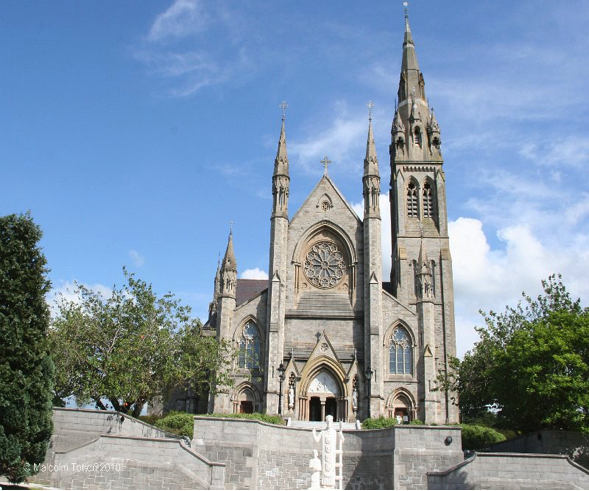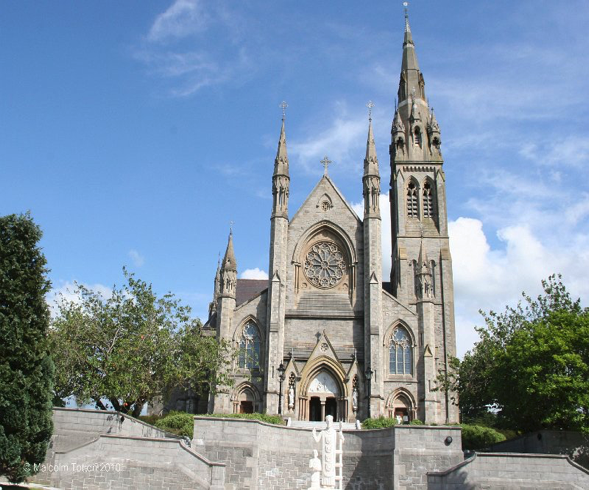 Finding the Correct Church
Having found the Townland we must now find not just the Civil Parish identified on your records but the correct Church. On your records you may see a Civil Parish this most likely is not the Church your Family used for Marriage/Baptisms and weekly use.
An Example
As an example take County Meath there are 146 Civil Parishes in County Meath. Your Families Church may be Culmullin it is bordered by 7 different Parishes but it is also in the Parish of Dunshaughlin. Your records may say Parish of Dunshaughlin but your Ancestors Parish and church they used for important events is actually 10 Miles away at Cullmullin. To Compound the issue there are 5 Baronies in Meath with the word Rath and 47 Townlands with the word Rath included. 
Finding the correct Graveyard
Finding the correct Graveyard for your family for the Townland. Again an example a Parish like Dunshaughlin may have 10 Graveyards in Fact the Parish of Cullmullin above which is in the Civil Parish off Dunshaughlin has 3 Graveyards alone one for 1700 one for 1800s and a Modern graveyard.
Again this is our responsibility to find the Correct Graveyard for your Church and your families Townland.
Finding Relatives and Neighbours of your Family
At My Ireland Heritage our Data Base allows us to find the exact Location of your Families house in the 1800s. Once we travel her on your Behalf we will know very quickly if the family are still in the vicinity. In fact even if they are not we have the knowledge to know if the neighbors who may be there for 200 years are also still in the Vicinity.
Monaghan has 4 Baronies
Monaghan has 24 Civil Parishes
Monaghan has 70 Electoral Divisions
Monaghan has 1846 Townlands
Monaghan has 131 Sub townlands
County Monaghan is part of the Border Region and is in the province of Ulster. It is named after the town of Monaghan. The population of the county is 60,483 according to the 2011 census. The county has existed since 1585, when the Mac Mathghamhna rulers of Airgíalla agreed to join the Kingdom of Ireland. Following the Irish War of Independence and the signing of the Anglo-Irish Treaty, Monaghan was one of three Ulster counties to join the Irish Free State rather than Northern Ireland.
Family Dynasties 1500-1600 AD
•          Irish – McMahon
•          Norman- None
•          Scottish -None
•          Viking – None
County Monaghan- Things to do and may be possible to include within your Ancestral Townland Experience Tour
·      Irelands Ancient east
·      Monaghan County Museum
·      Mullaghmore Equestrian Centre Limited
·      Lough Muckno Leisure Park
·      St McCartans cathedral
·      St. Peter's Church
·      Rossmore Golf Club
·      Sliabh Beagh Mountains
·      Castle Leslie