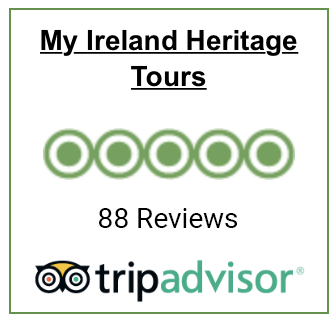 Tyrone Genealogy Tours
County Tyrone from Irish Tír Eoghain, meaning "land of Eoghan" is one of the six historic counties of Northern Ireland. It is also one of the thirty-two traditional counties of Ireland, and lies within the historic province of Ulster
Adjoined to the south-west shore of Lough Neagh, has a population of about 177,986. The name derives from the conquests made by the Cenél nEógain from the provinces of Airgíalla and Ulaid.
Tyrone was the traditional stronghold of the various O'Neill clans and families, the strongest of the Gaelic Irish families in Ulster, surviving into the seventeenth century. The ancient principality of Tír Eoghain, the inheritance of the O'Neills, included the whole of the present counties of Tyrone and County Derry.
In 1608 during O'Doherty's Rebellion areas of the country were plundered and burnt by the forces of Sir Cahir O'Doherty following his destruction of Derry. This was a particularly bad period for Ulster once the plantations of 1607-1609 began.
Family Dynasties 1500-1600 AD
•          Irish – O'Neill, O'Donnelly, O'Hagan
•          Norman- None
•          Scottish -None
•          Viking – None
County Tyrone – Things to do and may be possible to include within your Ancestral Townland Experience Tour
·      Ulster American Folk Park (Omagh)
·      Argory (Dungannon)
·      Gortin Glen Forest Park (Omagh)
·      Drum Manor Forest Park (Cookstown)
·      Dungannon Park (Dungannon)
·      Beaghmore Stone Circles (Cookstown)
·      Davagh Forest Trails (Cookstown)
·      Parkanaur Forest Park (Dungannon)
·      Ardboe Cross (Ardboe)