Eminent for its history in Education and Catholicism—Ireland is called "The Land of Saints and Scholars". Besides their warm and convivial nature, Irish people have an innate love of education and excellence.
After many dark days, Ireland's revival started in the 5th century, when the Roman Empire was collapsing, and Europe's institutions failed, resulting in serious social and intellectual decay. Despite the problems in Europe, Ireland's institutions continued to evolve and grow without any interruption and offered the country superiority in religion, art, and intellect. This period is called "Ireland's Golden Age"and it's when the country earned the title "Insula Sanctorum et Doctorum"which translates to the Island of Saints and Scholars, hence the phrase.
Ireland in the Modern Era
Even today, Ireland is taking the lead in various research areas due to its inventions and the contributions of scholars in solving modern world problems. Ireland was also ranked 19thamong the 1332 world economies in the Global Innovation Index in 2021.
Here are some innovations that changed the world:
An accidental discovery of a cure for leprosy when Vincent Barry was looking for a solution to Ireland's tuberculosis problem
John Joly invented the photometer that measures the light intensity and is also used in cancer treatment. He also discovered a way of producing colour photographs
Havok, a Dublin tech company that has contributed to the interactivity and realism in games from Sony, Microsoft, and Nintendo
The world's first armoured tank was from Blackrock, Dublin
Besides these influential discoveries, Irish people go above and beyond when it comes to ingenuity in art, science, literature, technology, and music.
Ireland's International Rankings for Education
According to UK Science and Innovation Network, here are Ireland's international rankings for education:
1stin Animal and Dairy
1stin Immunology
2ndin Agricultural Sciences
2ndin Nanotechnology
4thin Molecular Biology and Genetics
5thin Materials Science
5thin Neuroscience and Behavior
6thin Basic Medical Research
7thin Mathematics
8thin Chemistry
9thin Molecular Biology and Genetics
Saint Patrick, the Patron Saint of Ireland
Saint Patrick, the Apostle of Ireland, was a missionary who holdsa special place in Ireland's cultural and religious history. He is one of the patron saints of Ireland who brought Christianity to the island, and people still celebrate his efforts and contributions on St. Patrick's Day every year on 17th March (the date of his death).
Although Christianity was already established in Ireland, St. Patrick was the one who spread it far and wide. St. Patrick's Day celebrates Irish culture where people enjoy music, dancing, special foods, parades, and all things green.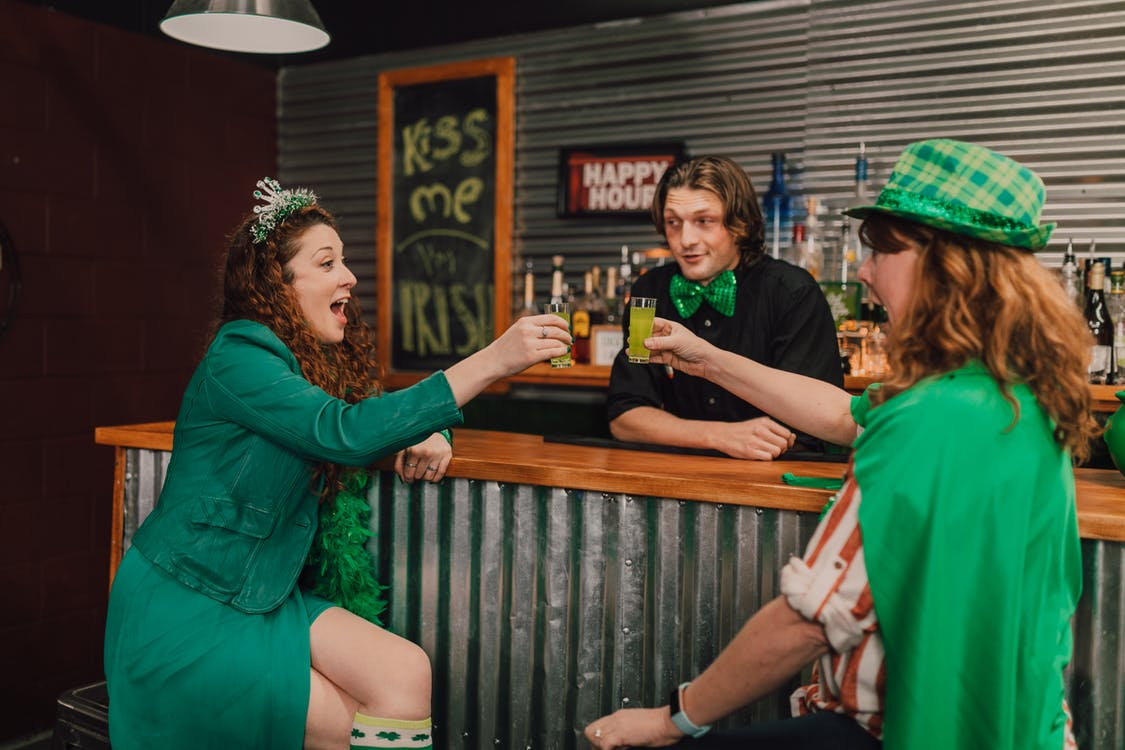 You can take a heritage trip to Ireland to enjoy these festivities and visit the historical sites to experience the depth of Irish culture and heritage. My Ireland Family Heritage is a team of expert genealogists and tour guides who help people discover their Irish roots, identify ancestral townland, and reconnect with their distant familyin Ireland. We offer a free consultation so you can share your goals with us, and we can create a personalized trip for you. Call us to learn more.