When coming to Ireland, most tourists land in Dublin and take one-day or weekend trips to nearby counties. If you're planning to stay in Dublin, you'd be missing out if you don't add a tour of County Wicklow to your itinerary. This glorious county is just an hour's drive from the urban centre of Dublin and less than an hour away from the amazing historic County Meath.
It is home to some of the most heavenly sceneries, breathtaking orchards, mystical castles, and rich historical and cultural spots. Even a short weekend tour of County Wicklow is enough to give you a flavour of the quintessential Irish life. You only need a few days to easily cover all the major places in County Wicklow, but it's only possible if you plan your visit in advance.
If you're currently in the process of planning your trip to this majestic county, here's a complete guide to help you cover all the best places there.
Escape the Urban Landscape to Enjoy Nature
If you're looking to escape the urban landscape of Dublin, there's no better way to do it than to head to County Wicklow. This mesmerizing county has some of Ireland's most beautiful and well-maintained places that will give you a much-needed dose of nature. Here are some of the most beautiful spots you can visit during your time there:
The Wicklow Way
Wicklow Mountains National Park
Brittas Bay
Bray Head Cliff Walk
Sally Gap
Spend a Day at Powerscourt Property
The Powerscourt Gardens and House have ranked third among the best gardens in the world. If you're in County Wicklow, you'll definitely come across Powerscourt during your time there. The house and gardens are open to all, and you can easily spend a relaxing day there. Start by taking a walk in the garden and go indoors to explore the hidden corners of the interiors. You can also head to the Terrace Café and enjoy a delicious meal there.
On top of this, you can also visit Powerscourt Distillery to taste some of Ireland's finest whiskey. You can also head to the beautiful Powerscourt Waterfall to be spellbound by nature's finest.
Check Out Glendalough Monastic Settlement
If you're interested in Christian history, you must visit Glendalough Monastic Settlement during your time in County Wicklow. This monastery is one of the most significant Christian sites in the country that St. Kevin set up in the 6th century. It also has a magnificent round tower on the premises and a Visitors Centre where you can begin the tour by watching an informational video.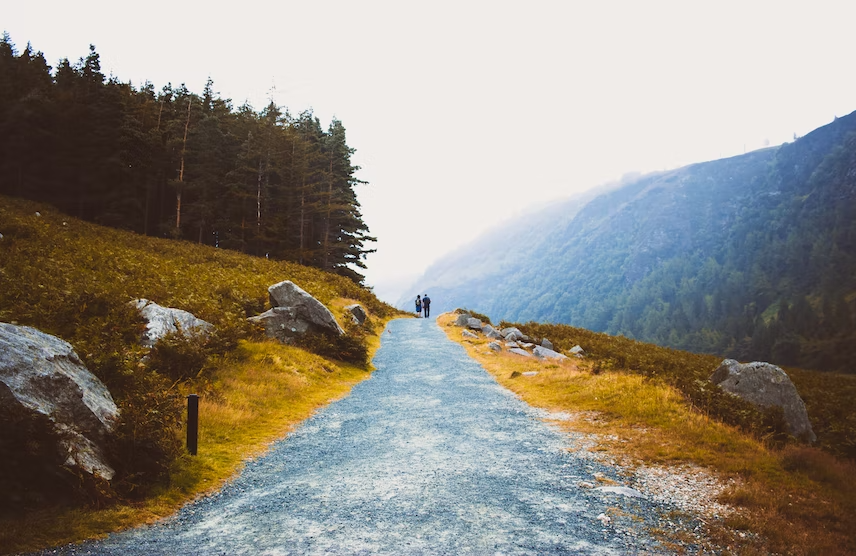 Plan Your Trip to Co. Wicklow with My Ireland Family Heritage
Do you want to take a cultural and ancestry tour of the amazing County Wicklow? Our team at My Ireland Family Heritage can help you. We have certified tour guides on board who can help you make a complete itinerary of the county and educate you about the significance of every place.
We also have expert researchers to trace your Irish roots through ancestry research and help you plan a personalized Irish ancestry and genealogy tour of your ancestral townland and homestead in County Wicklow.
Contact us now for more information about our services.