Successful Townland and Family Research Locations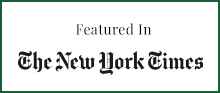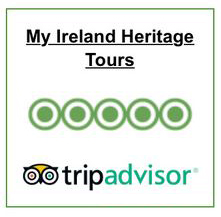 Successful Townland and Family Research Locations
We have had many fantastic Townlands finds for our clients including the Old Ruins of Original Family Settlements from the period 1796 to 1860 AD to more recent periods, some of which can be seen on Trip Advisor and our Testimonials page.
---
Irish Genealogy, History, Family Heritage and a Trip of a Lifetime
The genealogy research is excellent but you also need an expert to guide you around. There's no way we could have duplicated what they do. Sean Quinn has a dynamic, energetic and positive personality that is perfectly suited for his work. He makes things happen. He could really be a Professor of Irish History.
---
Some of our successful Townland and Family Research Projects to date are as follows:
County Antrim

Araboy, Ballaghmore Dunluce, Frosses, Dervock, Gracehill, Tullybane
---
Armagh

Aghincurk, Aghinlig, Killeen, Loughgall, Rathdrumgran, Unshog
---
Carlow

Aghabeg, Kilbrannish North
---
Cavan

Aghacashel, Bailieborough, Ballyjamesduff, Callanagh Upper, Carrowmore, Clarebane, Cordoagh, Corglass, Cornacarrow, Drung, Enniskeen, Kingscourt, Killashandra, Lurganboy, Tullyanog, Virginia
---
Clare

Cappavilla South, Cloghaunsavaun, Corrofin, Errinagh, Inishlosky, Mooghaun South, Urlan Beg
---
Cork

Allihies, Ballynakilla, Ballymacaw, Ballyhullen Keague Caherdaniel east, Castle Island, Dromgarriff, Greenane, Liscahane More, Maughanclea Millstreet,Rossnagrena, Skibbereen ,Shanbally, Ullanes West
---
Donegal

Ardara, Doaghbeg, Glebe, Glenties, Lougheask Demesne, Oghill, Raphoe
---
Down

Blaris, Coniamstown, Killinchy, Killyleagh, Watson's Island
---
Dublin City & County

All areas
---
Fermanagh

Corraglass West, Derryaghna, Inishmeely
---
Galway

Addergoole, Ardamullivan, Athenry, Ballintise, Eskeroe, Gorteen, Inchaghaun, Skeaghaderreen
---
Kerry

Ardagh, Ballyferriter, Coolbane West, Dingle, Glashabeg, Inch Moor, Killarney, Knockglass Beg, Knocknadarriv, Raheen, Shronaloughane, Toanreagh, Tralee, Waterville
---
Kildare

Ballymore Eustace East, Slieveroe, Wolfestown
---
Kilkenny

Ballinlaw, Cappalauna, Forestalstown, Higginstown, Jerpoint West, Maudlin, Pottlerath, Rathcurby North, Shanbogh Upper, Shanbogh Lower, Tinnakilly, Whitecastle Lower, Woodville
---
Laois

Glenkeen Upper, Gorteen, Windsor (Cappaghnahoran)
---
Leitrim

Coolabaun, Keeloge, Rathbaun, Unshinagh
---
Limerick

Abbeyfeale, Ardbohil, Bruff, Bruree, Cloonreask, Gortavalla South, Lissanarroor, Moanleana, Mundellihy, Reenavanna East, Teernahilla, Walshestown
---
Londonderry

Cullyramer, Claudy, Craignahorn, Ballymulderg More, Gortnahey More, Magheraboy, Roselick Beg, Slaghtaverty, Strabane Upper
---
Longford

Abbeylara, Ballynakill, Cloontirm, Clonageeher, Curraghmore, Cranlagh Beg, Higginstown, Keelogenasause, Lissanisky, Trillickatemple, Sharvoge, Whitehill (or Knockanbaun)
---
Co Louth

Balgatheran, Dardisrath, Lacknagreagh
---
Mayo

Aughernagalliagh, Ballindine, Ballaghaderreen, Beltra, Ballinrobe, Carrowkeel
---
Meath

Ardcath, Ardglassan, Athboy, Ballaghboy (Fordstown), Ballivor, Balreask, Bohermeen , Boolies, Dardistown, Dunshaughlin, Gaulstown, Greenogue, Kells, Micknanstown, Moynalty, Ongenstown, Rathmolyon, Ringlestown, Skreen, Trim, Wrightstown (Ardbrackan)
---
Monaghan

Carrickmacross, Corkeeran, Garrybane, Killykerragh, Lurganboys, Maghernacloy, Mullaghbane, Tievadinna, Tullynaskeagh East
---
Offaly

Doorosheath, Farranmacshane, Kilnantoge Lower, Pollaghnagraigue
---
Roscommon

Altoghil, Ballinlough, Ballyglass East, Castlereagh, Cloondacarra, Derreen, Frenchpark Demense, Gurteen,Gortaphuill, Killeenrevagh, Knocknashee, Rusheen, Roosky, Slattagh Beg, Tonereagh, Tromaun, Vesnoy (Stroketown)
---
Sligo

Abbeyquarter North, Ahamlish, Ardnaree, Ballinafad, Carrownacreevy, Drumkilsellagh, Grange, Knockbreenagher, Lissananny Beg, Newpark, Owenbeg, Riverstown, Tobercurry, Turnalaydan
---
Tipperary

Cloonmore , Cummer (Mulloghney), Duncummin, Graigue, Killanafinch, Lisduff
---
Tyrone

Clonfeacle, Cloghboy, Cornamucklagh, Dernanaught, Edy More, Eskermore, Drummond, Monekana, Mullaghbane, Ravellea, Strabane, Urney
---
Waterford

Mullinavat, Shinganagh
---
Westmeath

Ballyharney,Delvin, Glenidan, Frayne, Kilbeggan, Loughanaskin, Martinstown, Raheen More
---
Wexford

Ballyheige, Coolerin North Ferns Demens,,Newross, Garraun Lower, Graiguesallagh, Killenagh, Newtown(Ballaghkeen), Riverchape, Shawstown
---
Wicklow

Ballinameesda, Coolballintaggart, Holdenstown Lower, Kilmacoo, Loughmogue Lower, Slievereagh Upper, Woodstock Demesne