The COVID-19 pandemic affected almost every life aspect. Schools were shut down worldwide, and offices switched to a work-from-home model, but the tourism industry was the one that experienced the most damage. Most countries stopped operating International flights, preventing people from touring their favourite locations. Moreover, many tourist spots had to follow international SOPs and close their tourist attractions during the pandemic. This put many tour guides out of business.
However, now that the pandemic is almost behind us, the tourism industry is finally picking up the pace. Here's an in-depth discussion of how the tourism industry operates in Post COVID-19 Ireland.
The Tourism Industry May Take Some Time to Fully Recover
Even though travelling bans have been lifted, Failte Ireland, the Irish tourism trade transport organisation, has revealed that the tourism industry may take some time to fully recover from the damage caused by the COVID-19 pandemic in the past two years.
And by recovery, the Chief Executive of Failte, Paul Kelly, meant that they would see the same number of tourists in Ireland as pre-pandemic in 2026 or even later. However, the €5 million allotted to the lobby for domestic tourism will help the tourism industry get over these setbacks quickly and easily.
Tourism Will Lead Economic Recovery in Ireland
Ireland, like other countries, faced major economic losses during COVID-19. Being a country that heavily relies on tourist destinations and tour guides to build its economy, it lost €17 million every day during the pandemic. Due to the Irish government's policies, the tourism industry is predicted to be the frontline factor in recovery after the COVID-19 pandemic.
Irish tourism experts expect tourism in Ireland to recover as soon as possible, as it did after the 2008 financial crisis. However, all of this depends on tourist-friendly regulations in the future by Ireland's policymakers.
People Might See Upgraded Services After the Pandemic
Even though the COVID-19 pandemic was a nightmare for most tour companies, it gave them a chance to remodel their services and even introduce new options. Multiple companies came up with new, tourist-friendly packages, out of which the most popular ones are one-day tours. The COVID-19 pandemic has even resulted in financial instability for tourists everywhere; therefore, they prefer doing tours that cost less but still give the whole experience, aka one-day tours.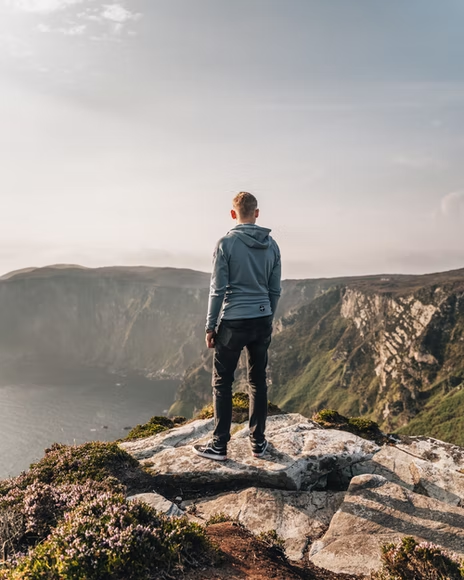 Do you want to take a one-day cultural tour of Ireland? Look no further, as My Ireland Family Heritage has many packages, including one-day historical tours in Ireland. In addition, our experienced team of genealogists and tour guides arranges ancestry tours for people interested in visiting their ancestors' homes in Ireland.
Contact us, play a part in reviving tourism in Ireland, and make unforgettable memories on our one-day family heritage tour.