Do you know that about 31.5 million Americans have Irish heritage? Therefore, it's no secret that many Americans, and even Europeans, try to get DNA tests to check their origin and find out more about their ancestors. After DNA tests, another trend is gaining popularity amongst Irish people all over the world– taking an Irish ancestry and genealogy tour to their ancestors' birthplace and residence. A family history tour will take you back to your great-great-great-grandparents' home, and you can feel a sense of belonging and an instant connection to that country.
However, to ensure that you're hiring an ancestry tour guide who's right for the job, here are some questions to ask them.
Have You Led Any Ancestry Trip Before?
The first question you must ask an ancestry tour guide before hiring them is their experience with heritage trips. Ancestry or heritage tours are different from usual tours, and you should always travel to your ancestor's house with tour guides that have arranged and led ancestry trips before. An experienced ancestry tour guide should know how to plan a tour, find places around it, know how to get more information, and the methods to enhance your experience.
Have You Ever Arranged a Tour in That Area/County?
Besides asking if your tour guides have any experience with ancestry tours, always remember to ask them if they have taken a tour group to the same area before. Like other trips, ancestry tours can also be a lot better if you explore the area around your ancestors' house with someone who has an in-depth knowledge of that county.
You can make your trip more memorable by hiring a tour guide who has been to that particular Irish county before and knows other things you can do alongside visiting your ancestors' residence.
For instance, an experienced tour guide can show you local libraries and churches, where you can find more information about your ancestors. Moreover, someone who knows the area well can help you locate people that might have some stories about your ancestors. You can also enjoy the local cuisine and scenery with an experienced tour guide. Who said you must stick to a just visiting a house on an ancestry tour?
What is Included in Your Normal Ancestry Trip?
People taking an ancestry trip should always select tour guides willing to go the extra mile. Ask them beforehand what they include in a usual tour, and also mention any specific accommodations you would like them to make. Ensure that they have everything in their ancestry trip that you want to experience.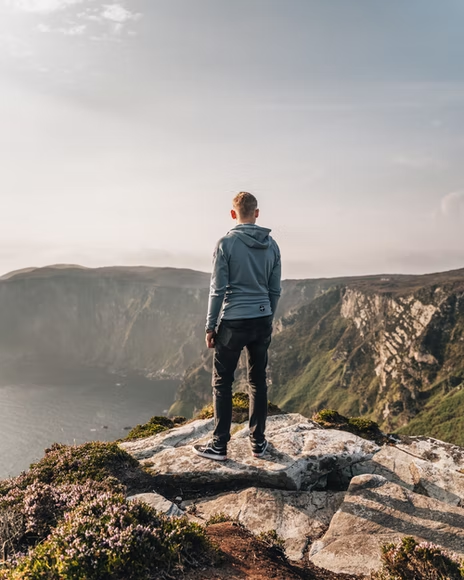 Want to take an Irish ancestry and genealogy tour with experienced tour guides? Hire our tour guides at My Ireland Family Heritage! Our team also consists of experienced genealogists that help tour guides find more information and enhance family history tours experience.
See what other people say about our tour guides, or reach out and experience our genealogy tour in Ireland yourself.