The world is moving so fast that people have realised the importance of stopping, taking a deep breath, and connecting to their roots. This has encouraged more people to learn about their ancestors and explore old albums and documents to learn more about where they come from. One way to connect to your Irish roots is through an Irish ancestry and genealogy tour.
You might have heard many people talk about taking a family history tour to learn more about their ancestors, but have you ever thought of taking an ancestry tour yourself? Scroll down to read what happens on an Irish ancestry tour.
More Information About Your Ancestors
The first step of every Irish ancestry tour is detailed genealogy research. Experienced genealogists request any documents or information and use those documents to locate their ancestors' towns or houses.
These documents include birth certificates, old pictures, marriage or divorce papers or anything else you know about your ancestors. You might be surprised to know this, but genealogists can even help you find your Irish ancestors' homes from the 1700s and 1800s.
Starting a Tour
Once an Irish ancestry tour company has located your ancestors' town, they arrange a personalised tour for you. If you're living in another country, you might have to travel to Ireland and stay in a hotel or an Airbnb once the ancestry tour is finalised. However, a professional tour company will also provide pick and drop-off services in luxury vehicles, whether you're living in a hotel or an Airbnb .
Visiting the Town
Many people think an Irish ancestry tour only revolves around visiting their ancestor's house or its remains, but that's not true! An experienced ancestry tour guide or tour company will help you make the most out of an Irish ancestry tour by helping you visit other important locations in your ancestors' town.
For instance, you could visit the local Church that your family used to go to for marriages or baptism. In addition, you can visit the local graveyard, and a tour company will help you find your ancestors' resting place. The best part of an Irish ancestry tour is that an experienced ancestry tour company will even help you find relatives or family members in the same town or other locations. That takes your Irish ancestry tour experience to a whole new level!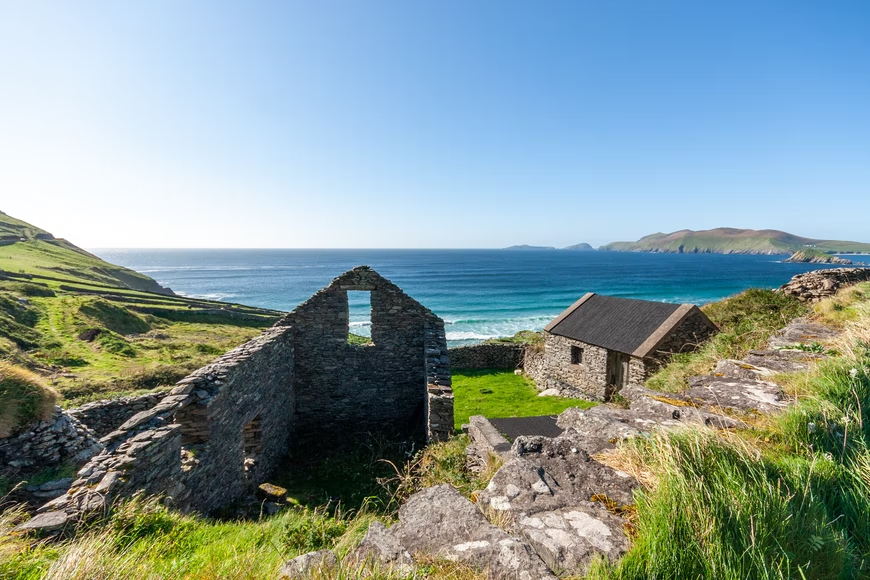 Do you want to experience an Irish ancestry and genealogy tour? Try tracing your Irish roots with the help of My Ireland Family Heritage. Our team includes experienced genealogists and tour guides that ensure you make the most out of every genealogy tour to Ireland.
Reach out to us or see other people's reviews about our family history tours.