Tourism in Ireland hit an all-time high in 2019 when nearly 11 million tourists visited the country. The country has since then risen in ranks to become the third most peaceful and safe country in the world, which further boosted tourism.
Ireland is touted as a country rich in culture, history, and natural beauty. The expansive green landscapes and the breath-taking, pristine ocean views look like they're right out of a fairy-tale. On top of it, the close-knit Irish community is especially warm and welcoming which adds more charm to the place.
If you're planning to go to Ireland, you should make sure that the whole trip is hassle-free so you can enjoy the country to its fullest. Keep reading to learn how you can plan a fun and stress-free trip to Ireland.
List the Top Spots
Before planning your trip, make sure to list all the top spots that you want to visit while you're there. You can list the places to go to based on your interests such as places with the best night life, scenic beauty, historic spots, etc. Your trip itinerary will primarily revolve around these places and you should try to cover all of them in the time that you have.
Learn About the Culture
Once you've booked the flight to Ireland, take some time to learn more about Irish culture and traditions. Understand how the community functions and what their values are like. While Ireland is a largely relaxed and welcoming country, you should always try to be respectful of their cultural values.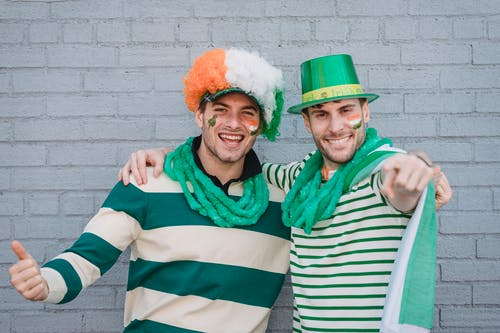 Make Advance Bookings
The best way to avoid having any troubles after you've landed is by making all the bookings in advance. This includes all the hotel bookings, car rentals, tours, etc. Once all your bookings are in order, you can lay back and relax while everything is taken care of.
Hire Tour Guide
When coming to Ireland, you should consider getting a personal tour guide who can tell you all about the background of top Irish spots and guide you through your trip. Since Ireland is rich in history, you'll need someone to tell you all about it while you're looking at all the beautiful sights.
Book Quality Heritage Tours in Ireland with My Ireland Family Heritage
A great way to learn more about Irish culture and heritage is by taking an ancestry and heritage tour. If you have an Irish descent, this tour will be even more fun for you as you'll be able to connect with your ancestors.
At My Ireland Family Heritage, our top priority is to help our clients trace their ancestors through reliable and thorough ancestry research and family heritage tours. Our certified professional tour guides and genealogists have been providing genealogy tours of Ireland which focus on all the major historical spots and cover all the historical details.
Get in touch with us now to learn more about our services and book an Irish genealogy tour today!