Genealogy is a fascinating field of study that allows you to learn about your family's ancestral lines. It's something that will help you, your children, and all the generations to come. Searching for your family history is an eye-opening and emotional process. You learn who your ancestors were, what they did, their strengths, hardships, and their medical history and inheritable diseases.
If you're new to ancestry research or genealogy, here's all you need to know.
Genealogy Research 
Genealogy research includes searching for your ancestral history using the available information such as birth certificates, death certificates, photographs, adoption records, newspaper notices, city directories, and other historical records.
The process starts by hiring experienced and reliable genealogists; they ask for all the information and documents that are available to you. They also interview you and your known family members to gain a good understanding of your kinship. After gathering all the information, they start personalised genealogy research that includes searching local archives, libraries, churches, and many databases.
Due to their extensive experience in the industry, they have access to many databases that you can't find with a simple Google search. This allows them to offer much better results that are precise, organised, and easy to comprehend.
Genealogy Tours
Genealogy research also tells you about your ancestor's hometown and where they lived hundreds of years ago. Although these locations are significantly changed today, many people prefer physical exploration to enjoy an enhanced experience.
During genealogy trips, you can talk to the locals and hear more stories about your ancestors; find distant relatives and understand the history of a new country. Traveling to a stranger town can bring many challenges such as language barriers, finding hidden locations, accommodation, etc. Therefore, it's best to have experienced local tour guides who help you during your trip.
Important Steps to Start Your Ancestry Research
Ancestry research is a rewarding yet complicated process. Follow these steps to avoid any issues:
1. Set Your Expectations
Before starting your research, make sure you know what you want to achieve, and your goals and expectations. Whoever you hire will ask you about your goals to create a personalised plan. After setting your goals, stick with them to keep the whole process smooth because it can quickly get complex.
2. Organise All the Data
During this research, you'll come across a plethora of data consisting of records, photographs, documents, reports, digital files, etc. Organise everything and create their digital backup on cloud storage. This will ensure that all your important documents are safely stored so you can easily find anything in the future.
3. Hire a Reliable Company
Due to the recent hype about ancestry and genealogy, many online companies are offering genealogy services but not all of them are legit. To avoid fraud, data breaches, or receiving inaccurate information, hire only experienced and reliable companies like My Ireland Family Heritage.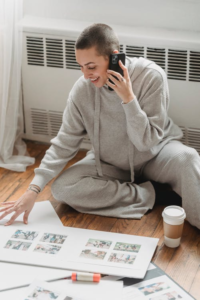 We have been offering genealogy research and heritage tours in Ireland for over 20 years. Our experience and expertise in the field allow us to offer accurate information, timely updates, and multiple services under one roof. Reach out to us and trace your Irish roots.